Description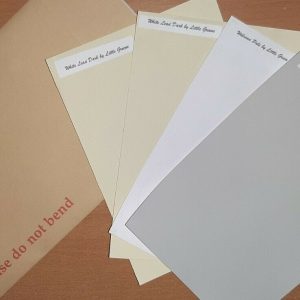 Our Paint Sample Cards are made with good quality 300gsm card and can be moved around your room, taken on shopping trips to match up with accessories.  Each one comes in a protective wallet, and sent in a rigid envelope.
These sample cards are just a fraction of the price of a paint sample tin and already in 2-3 coats of paint, saving you time, and effort or the expense of buying several pots to get the right colour!
Just £2.25 plus Fast First Class Postage in protector wallet in a Rigid envelope £1.25.  Combined postage no extra cost.
REASONS TO USE OUR CARD PAINT SAMPLES
Samples Pots are expensive
No cleaning up brushes.
Card is expensive.
Painting directly all wall is not effective.
Saves landfill!
Saves time!
Ideal for matching up with other colours.