Denim Drift – Dulux Colour of the Year 2017
Every year, as of the last 20 years, Dulux colour experts look at the trend for that year. They then decide the colours that capture the moment and year, translating that into a Colour of the Year.
I have completely fallen in love with the Dulux colour of the year: Denim Drift. I have loved the inky blues over the past couple of years, and am looking forward to introducing this grey shade of blue to room designs this year.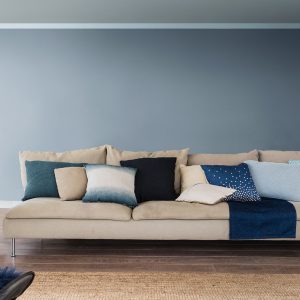 Being that Denim Drift is part of a palette of 10 different tones, the colour will work alongside all different shades of blues. This colour works with many other combinations too. Such as, using Dulux Denim Drift with a white paint will instantly give the room a fresh, and airy feel.  By combining Denim Drift with a grey paint colour, will give the room a modern and moody tone!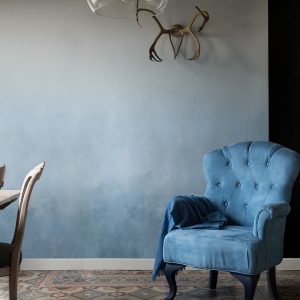 This Denim blue will work well as a contrasting colour and against patterns. Patterns can be achieved through wallpapers, window dressings,  furniture pieces and Interior accessories.
Painting the wall with an Ombre effect, which is graduating from a dark hue on the bottom, to a lighter shade at the top of the wall will make the room appear larger.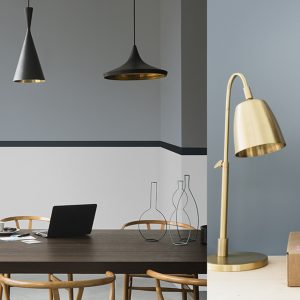 Mixing this stunning paint colour up with Metallics will give it a luxurious look. Metallics have been a big thing for the last two years, and I cannot see this changing any time soon. So you will find picking up some Metallic accessories in the shops, couldn't be more obtainable right now!
Contact Lesley Ann Interiors for a Colour Consultation
What Dulux Colour and Design Trend Expert says:
"A beautiful, timeless and versatile grey-blue in Denim Drift that takes on a different characteristic depending on how it's used, perfectly capturing the mood of the moment and embodying our lives for 2017. Life in a new light is its driving force"